Home
Seguine Equestrian Center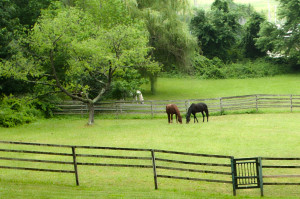 For more than 20 years, the Seguine Equestrian Center has offered riding lessons for kids and adults by the hour and half-hour, as well as boarding for horses, on the grounds of the historic mansion.
Classes are available after school, on weekends, and during a two-week summer camp that provides intensive, multifaceted horsemanship courses for children ages 5-16. No previous riding experience is needed, just a love of learning and horses.
During the "Summer Riding Experience at Seguine," children enjoy twice-daily English riding instruction and learn basic horsemanship skills through hands-on activities and multimedia lectures from our knowledgeable and experienced staff. In addition, daily arts and crafts classes with an equine theme–along with nature discussions, interactive exhibits and organized games–round out the experience.
The Equestrian Center has been directed by Christine Carrieri, also the senior riding instructor, for more than 15 years. Christine has worked for renowned equestrians such as George Morris, an Olympic medalist and Chef de Coup of the U.S. Olympic Team; Chris Kappler, double Olympic medalist; and Anne Kursinski, four-time Olympian and medalist.
Christine uses her extensive knowledge, experience and passion for horses to create a riding facility where instructors nurture the art of horsemanship and take pride in developing future equestrian stars.
Article about the Seguine Equestrian Center, in The Staten Island Advance.