September 24, 2017 was an unseasonably hot autumn day, and the Seguine Mansion Board of Directors would like to thank all of the donors and participants who came out to spend the afternoon with us!  The food was great, special thanks to Fabio and Shannon from Montalbano's for preparing a feast for us despite the heat!  Board member Bill Wisk did an awesome job acting as DJ and showing us his "moves" and steps for some fun country line dances.  Sangria and iced tea were the drinks of choice to beat the heat.  Brownies, cookies, and ice cream were served for dessert, along with coffee which many turned into iced!  Here are a few photos from the day, please post your pictures on Facebook and tag us!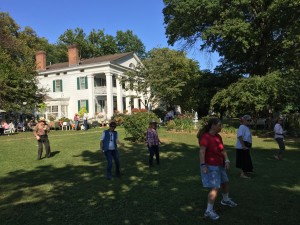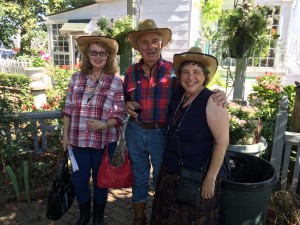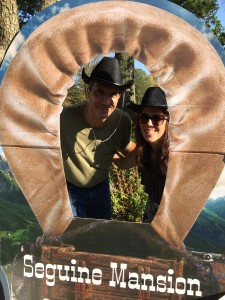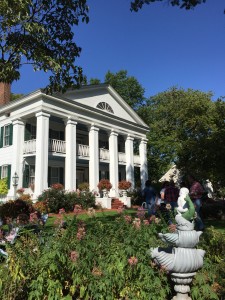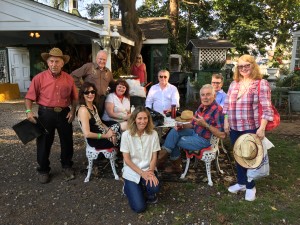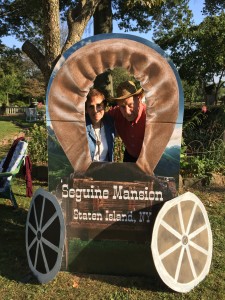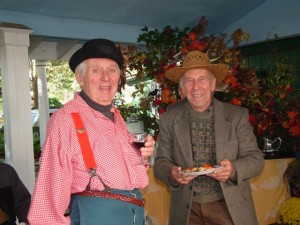 Country-Western Bar-B-Q
Ready to line dance?  Come join the Friends of Seguine Mansion and George Burke and enjoy a fun day featuring line dancing on the Seguine lawn, equestrian demo, sangria, cider and delicious BBQ!
Sunday, September 24, 2017
1:00- 5:00 PM
$65 per person donation (or $55 each, 4 or more)
Call Linda at 917-842-4740 for reservations!
Hope to see you there!
~Please note, in the event of rain, the barbecue will be held on Sunday Oct 1~
Annual White Party Fundraiser
Sunday, June 4, 2017
THANK YOU to all who supported our fundraiser.  Your donations will help preserve this Staten Island jewel.  We hope you enjoyed the food (Montalbano's), gardens, fellow supporters, and entertainment by Jesse Posa, Frank Sinatra impersonator!